Exploring the Essence of Wine:
Unveiling the Delights of Mosto Wine Shop in Lagos, Portugal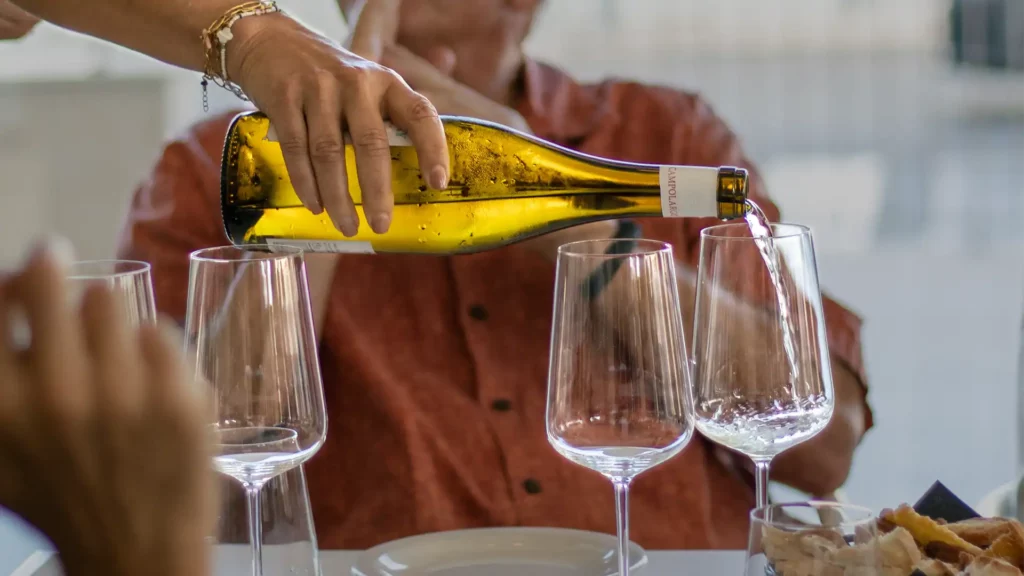 In the picturesque coastal town of Lagos, Portugal, wine lovers can indulge in a remarkable wine tasting experience. Mosto Wine Shop, nestled in Lagos, invites visitors to savor the flavors of carefully curated local and international wines.
Embark on a sensory adventure, guided by knowledgeable experts, and discover the wonders of Portuguese wine while enjoying the cultural ambiance of Lagos.
A Haven for Wine Aficionados:
Mosto Wine Shop stands as a haven for wine aficionados seeking a unique wine tasting experience in Lagos. The intimate boutique shop offers a remarkable selection of wines from both local and international vineyards. Whether you're a seasoned connoisseur or a curious beginner, Mosto has something to captivate your palate.
Discover the Wonders of Portuguese Wine:
Portugal is celebrated for its winemaking traditions and incredible number of indigenous grapes. Mosto Wine Shop showcases an impressive selection of local wines, allowing you to immerse yourself in the rich flavors and diversity of the country's wine regions. From the robust reds of the Douro Valley to the refreshing whites of Vinho Verde, Mosto provides an exceptional opportunity to experience the essence of Portuguese winemaking.
Take a Piece of Mosto Home:
No wine tasting adventure would be complete without the opportunity to take home your favorite wines.
Mosto Wine Shop offers an extensive range of wines available for purchase, allowing you to bring a piece of Lagos' wine culture back with you. We can ship to your desired location.